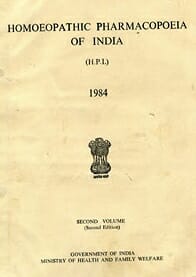 The Government has established Pharmacopoeia Commission for Indian Medicine and Homoeopathy under the Ministry of AYUSH, the Minister of State (Independent Charge) for AYUSH, ShripadYesso Naik informed on Parliament.
In an written reply to a question in Rajya Sabha, he said "Prime mandate of the Pharmacopoeia Commission is to steer the work of developing quality standards of Ayurvedic, Siddha, Unani and Homoeopathic drugs and publish and revise Ayurvedic & other Pharmacopoeias, Formularies and regulatory compendia of these drugs."
Pharmacopoeia Committees and Pharmacopoeia Laboratories of Indian Medicine and Homoeopathy are in place for development of respective standards and to undertake quality analysis of Ayurvedic, Siddha, Unani and Homoeopathic medicines.
Government has published Pharmacopoeias & Formularies containing standards of drugs and Good Manufacturing Practices are prescribed under the provisions of Drugs & Cosmetics Act, 1940 and Rules, 1945, both of which are mandatory for the industry to comply in the manufacturing of Ayurvedic, Siddha, Unani and Homoeopathic medicines.
Ayurvedic pharmacopoeia contains monographs of 645 single drugs and 202 compound formulations; Unani Pharmacopoeia contains monographs of 298 single drugs and 150 compound formulations; Siddha pharmacopoeia contains monographs of 139 single drugs and Homeopathic Pharmacopoeia contains 1117 monographs.