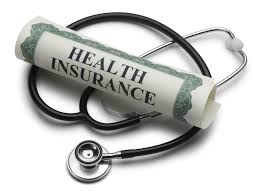 With the growing popularity of alternative systems of medicine and the government's keen approach to expand and promote AYUSH as a cost effective means of treatment, including such treatments as a mainstream benefit of health insurance policy has become imperative.
The Ayush practitioners have also raised concerns about insurers not covering the alternative forms of treatment as an out-patient and in-patient benefit under Health insurance schemes. The Insurance Regulatory and Development Authority of India (IRDAI) in its Health Regulation, 2013 had suggested the Insurance companies to include this pluralistic approach of treatment under their standard health insurance plans. Some insurance companies do offer cover for non allopathic treatments under group health policies on client's request.
Insurance companies provide AYUSH benefit as per their own specific scope of coverage under the health insurance policies.
Providing non allopathic treatments under outpatient cover is still a major limitation under health insurance policies whereas, treatment under AYUSH majorly requires to be treated under out patient department. The growing popularity and evident results under the non-allopathic forms of treatment for various diseases (like spondylitis, arthritis, epilepsy, gallstones, varied allergies and many others) are visible and acknowledged by many.
The cost of AYUSH based treatments vary widely, which makes it difficult for the insurers to ascertain the underwriting guidelines and premium amount. Health Plans with AYUSH Benefit HDFC Ergo Health Suraksha Plan – Medical expenses incurred for in-patient treatment up to 7.5% of the sum insured are reimbursed under AYUSH benefit. Tata AIG MediPrime Plan– In-patient treatment up to the maximum amount of Rs 25,000 are reimbursed under AYUSH benefit. Star Health Medi- Classic Insurance Plan – AYUSH treatments are covered up to 25% of the sum insured subject to Rs 25,000 per policy period. Apollo Easy Health Insurance Plan –AYUSH benefit under this plan can be availed as an in-patient treatment. Benefit ranges from Rs 20,000 to Rs 50,000 depending on the plan variant and the sum insured. Chola MS Individual Healthline Insurance Policy – Offers cover for Ayurvedic treatment with benefits up to 7.5 per cent of the sum insured (specific treatments only) along with a 20% co-payment clause. New India Insurance Mediclaim Policy- Offers cover for AYUSH treatment with a capping of up to 25 % of the sum insured.
Conclusion
With the government's projection of making AYUSH treatment as a substantial part of Indian Health care systems, there is a scope of new innovative Health Insurance plans offering AYUSH benefit at a nominal cost with minimum limitations and maximum coverage.
http://www.moneycontrol.com/news/insurance/unveilscopeayush-under-health-insurance-policy_7926781.html