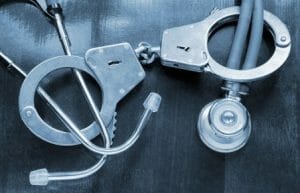 Chennai: Concerned at the increasing number of quacks surfacing every other day, the state health department has issued a directive to all joint directors in the district under the directorate of medical services: Book cases against at least 10 quacks every month.
The directive, sent to officials last week, said they should develop an intelligence network, investigate cases at the field level and provide a detailed report in a prescribed format to the state enforcement cell for initiation of appropriate action. "We have been cracking down on quacks across the state but we realise the present team in the state headquarters will be inadequate. Ground reports show there are thousands spread across both rural and urban areas, including cities like Chennai, Coimbatore, Madurai and Trichy.
Even if we book them, they come out on bail and start practice. We will have to systematicly stop this menace," said a senior health official refusing to be named. Officials have been told to also book quacks practising Indian medicine or homoeopathy without qualification. "In the last three months, we found quacks prescribing drugs, administering injections, doing scans and even terminating pregnancies.
Source:http://timesofindia.indiatimes.com/city/chennai/Target-for-health-officials-Book-at-least-10-quacks-a-month/articleshow/55320259.cms