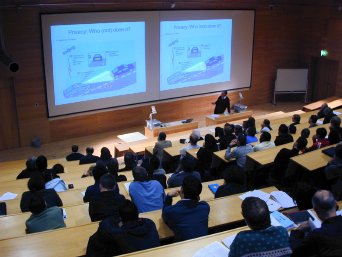 Sun Sand and Sensation seminar in Goa
Posted:Thu, 27 Oct 2016 05:48:36 +0000
Once in a while we come across a rare opportunity where we can directly access every master and stay together. And yes…the party at the beach!!! With loads of fun, dance, music, food…and some local...
"This is a content summary only. Visit our website for full details, other content, and many more",
Schwabe Germany seminar on 28th at Gujranwala Pakistan
Posted:Thu, 27 Oct 2016 05:59:06 +0000
GUJRANWALA: World's largest manufacturer of homoeopathic and biochemic medicines Dr Willmar Schwabe, Germany is holding a seminar on Friday, October 28, 2016 in Gujranwala, in collaboration with the...
"This is a content summary only. Visit our website for full details, other content, and many more",