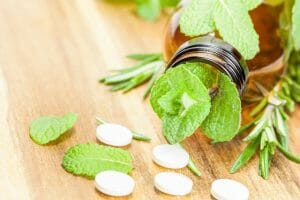 Ayurvedic and homoeopathic medicines of dengue and chikungunya will be provided free of cost to the patients at Ayurvedic and allopathic hospitals in the districts. Principal Secretary, Health, Gauri Singh held a review meeting of officials on Monday.

Principal Secretary Gauri Singh, in the meeting, directed AYUSH Department to provide free of cost medicine to the dengue and chikungunya patients at the Ayurvedic and allopathic hospitals of the districts.

Ayush Department has suggested the Chikungunya patients to take Kadha(syrup) of Chirayata and Guduchi twice a day. The patients are also suggested to take Dhanvati and Amrita capsule.
In homoeopathic medicine, the patients were suggested to take four tablets of Eupatorium perf up to seven days or 4 tablets twice a day up to three days.

Similarly, in Unani system of medicine, the patients have been suggested to take Shafoof Avayaj, Shafoof Tabasheer, Habbe Mubaraq, Habbe Arugandh, Habbe Ajraki and Musaffi after the prescription of doctor.

The patients have been advised to take only one medicine. These medicines will be provided free of cost to the patients at local AYUSH hospitals, AYUSH wing, AYUSH colleges and AYUSH wing of district hospital.