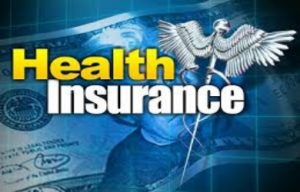 The policy-holders seeking treatment under alternative traditional medical systems such as Ayurveda, Unani, Siddha and Homeopathy will no longer have to pay from their pocket for the hospital bill.
The Government has finalised a standardised protocol t to include such treatments under insurance coverage, a move that would go a long way in bringing traditional medicine at par with allopathy in the country.
A decision in this regard was taken recently at a meeting under the chairmanship of Ayush Secretary AM Sharan with his officials, representatives from Insurance Regulation and Development Authority as well as insurance firms and the Ayurveda Hospital Management Association.
After intense deliberations, the stakeholders agreed to consider the specific therapies and treatment procedures along with average period of hospitalisation and rates, for the diseases which need to be treated on indoor basis. "The rates which were submitted by the AHMA keeping in view various aspects were agreed upon to be considered as benchmark rates based on which the insurance companies will soon develop customised products/ insurance policies," said Dr Induchoodan Menon, Treatment Standardisation Committee convener of the AHMA.
The protocol and costing for at least 20 diseases like greeva sthambha (cervical spondylosis etc.), kateegraha (low back ache) & gridhrasi (sciatica etc.), apabahuka (frozen shoulder etc.), pakshaghata (paralysis etc.), kampavata (neuro-spastic conditions etc.), ardita (facial paralysis etc.), vataraktha & amavata (gouti arthritis, rheumatoid arthritis etc.), aarvanga vata & aupthi (MND etc.), sandhigata vata (degenerative joint disorders), twak vikara (various skin diseases) have been finalised to be brought under the insurance umbrella.
Others are arsas & bhagandara (fistula, piles etc.), moothrakruchra -moothraghata-asmari (renal dysfunction, renal/ urinary calculus etc.), arthava dushti (menstrual disorders), mamsagata vikara, drishti dosha (eye diseases), sirasoola (headache, migraine etc.), swasa roga (pulmonary diseases), abhighataja vikara (restricted movements due to fracture/dislocation etc.), said Dr Menon.
He said that the protocol has already been prepared, keeping the total treatments scientific with flexibility for physicians to select suitable therapies and medicines in individual cases.
Dr Menon further added that scientific derivation of total treatment cost will help the insurance companies to fix the premium. "Medicine cost of 30 days pre-hospitalisation & 60 days discharge medicines have also been mentioned separately."
On the issue of the grievances and representations from the insurance beneficiaries, it was also suggested to set up a panel of experts to be consulted by the insurance companies in settling the insurance claims of Ayush treatments and related matters.
Dr Menon noted that in fact the ayurveda community and the common people had been persistingly demanding the inclusion of ayurvedic treatments under health insurance scheme for a long time.
However, the positive move has been finally made after a mutually agreed common protocol for diseases satisfying scientific aspects, systematic costing considering statutory norms and also agreeable with insurance norms.
Welcoming the move, Viswanath Odatt, Director, AIMS Insurance Broking, an expert in insurance industry, said, "Since the cost of Ayush treatments are comparatively less, it is helpful for insurance sector too."