Mumbai:
A 35-year-old homoeopathy doctor committed suicide by hanging herself from a ceiling fan in her Dadar residence last morning. At the time of the incident, police officers were present at her apartment; they had arrived after the deceased's mother-in-law called them to resolve an argument.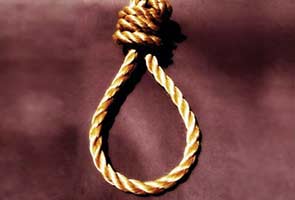 Sheetal Patil was rushed to Sion hospital where doctors declared her dead before admission. Although the police have registered a case of accidental death, they are waiting for Sheetal's parents to make a statement before taking any further action.
Senior Inspector Suresh Unawane of Shivaji Park police station said, "We have filed an ADR (accidental death report) and are waiting for Sheetal's parents to arrive from Pune, to ask them if they want to file a complaint against anyone."
According to the police, Sheetal was constantly embroiled in fights with her in-laws. Around 11.30 am yesterday, they were called to her fifth floor residence in Vishal Villa building at Shivaji Park. When the cops reached the apartment, the tiff between Sheetal and her mother-in-law had gone out of control. Repeated attempts by the police officers to broker peace between the two were futile. As the situation spun out of control, Sheetal angrily walked into her bedroom, while the cops and the mother-in-law were talking in the living room.
During this period, Sheetal's mother-in-law mentioned to the cops that Sheetal would often threaten to commit suicide. Soon after, the police sensed something amiss as Sheetal didn't emerge from the bedroom, the door to which was locked shut for a long time. They reacted by calling the fire brigade. But before the fire officials could reach the spot, the cops broke open the door. To their astonishment, they found Sheetal hanging from the ceiling fan.
Sheetal's husband, a doctor practising at Nanavati hospital, was not present in the house at the time of the incident. According to sources, the quarrels started after Sheetal, who was not practising anymore, wanted to live separately with her husband but her in-laws were opposed to the move.